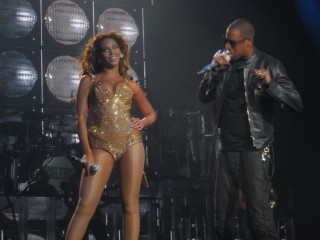 Beyoncé and her husband Jay-Z visited Iceland earlier in December as the celebrity couple celebrated the latter's 45th birthday, but the Houston beauty waited until Christmas Day to share some of the sexy snaps of her.
Fans of the former Destiny's Child singer were in for a treat on Christmas Day as Beyoncé posted a stunning picture of herself on Instagram clad in a tiny white bikini enjoying Iceland's renowned Blue Lagoon geothermal spa.
Beyoncé  and Jaz-Z, who flew to the Thai resort island of Phuket to spend Christmas in sunnier climes, enjoyed their romantic stay in Iceland at the luxurious Trophy Lodge Resort in Uthlio in the south of the country. The region is among Iceland's most picturesque, with stunning mountains sitting just below the imposing Langjokull glacier.
The couple first arrived in Iceland on 1 December and are said to have taken in some of the country's most renowned attraction, as well as taking a helicopter ride to the Blue Lagoon. They were later joined by close friends at their hotel to party the night away for Jay-Z's birthday.
The 'Partition' singer posted a number of other photos from her Icelandic trip – including one of her lying in the snow with her hubby and another of them wrapped up in warm clothing with the helicopter in the background – but judging by the 803,000 likes and counting the bikini pic has gathered on Instagram, there's only one photo her fans were interested in. Well, her male fans maybe.