Do you want to advertise on IceNews?
Some IceNews statistics (see the pictures below):
IceNews gets anywhere between 40.000 to 80,000 unique visitors per month according to Google Analytics and Piwik Analytics (Total unique visitors in 2018 just over 800k)
The top visiting countries are the US, the UK, Canada, Scandinavia and Western Europe.
The average visitor spends over 9 minutes on the site and reads two pages of content.
IceNews is picked up by aggregators such as Google News, Google Blog Search, Topix, WorldNews, EinNews and many more.
IceNews is one of two sources for the News in English section of mbl.is, Iceland's most popular website.
IceNews writes daily international news relating to the whole Nordic region. It focuses particularly on Scandinavian and Northern European people and companies.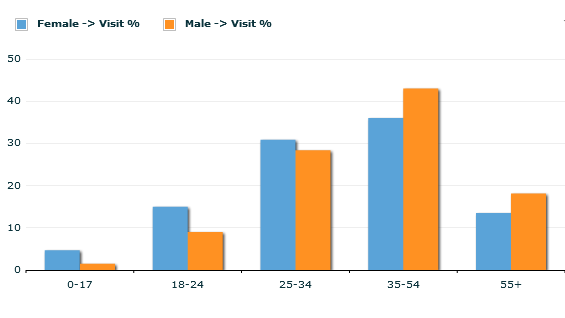 Around 85% of visitors are 25 or older (Taken from YWA)
For more information call +354 540 9500 or send us an email to: ads [at] icenews.is