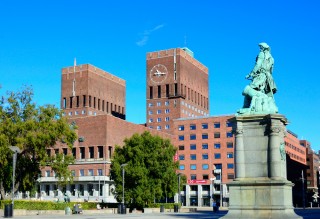 Norway's intelligence agency has revealed it is concerned the country could face a higher terrorist threat because of the large number of Norwegians fighting in Syria.
Up to 50 people with links to the Scandinavian country have fought, or are still fighting, with opposition forces trying to oust President Bashar al-Assad and could potentially, according to the Norwegian Intelligence Service (NIS), return as radical fighters.
The NIS wrote its 2014 threat assessment report that they believe the threat level has increased and is likely to continue increasing throughout the year. General Kjell Grandhagen went on to note that jihadists are often aligned to the most radical Islamic organisations like the al-Nusra Front and the Islamic State of Iraq and Greater Syria (ISIS).
The NIS estimated that around 2,000 rebel fighters from Europe have joined the conflict in Syria to fight the current regime, although it did not say how it came up with that figure. Norwegian publication Verdens Gang also reported on Monday that more than 10 women had travelled to Syria from Norway to join the rebels.
Late last year, two teenage girls of Somali origin quit Norway to join a Syria-based jihadi group. Their father was able to locate them several weeks later and bring them home.