NFB SUMMIT 2014, in conjunction with Nordic Fashion Biennale 2014, has announced that the renowned trend forcasters, David Shah and Christine Boland, will be giving keynotes about trend predictions in design, fashion, and consumerism as part of the event.
During the NFB SUMMIT, which is subtitled THE WEATHER FORECAST IN DESIGN; FASHION AND CONSUMERISM,  the two cutting edge trend analysts  will be giving two different keynotes; David Shah will be presenting Re-Shoring  the new off-Shoring; and Christine Bolands will be presenting TrendBeacons, fall/winter trends for 2015-16.
David Shah is a design and marketing consultant for leading companies in Europe, ranging from fashion to automotive, pharmaceuticals, and white goods.
Christine Boland is a trend analyst with a background in psychology and fashion. Boland also provides companies and social organisations with advice as a consultant.
After the keynote speakers, the curators of NFB, Cooper & Gorfer, will be introducing the concept of this year's Biennale, followed by a panel discussion between the trend analysts and the participants of the NFB, discussing the possibilities putting West Nordic heritage in a global context.
Nordic Fashion Biennale 2014 marks the third-edition of the event, with the exhibition titled The Weather Diaries, uniting the works of many of the most talented fashion designers from the Nordic region.
Nordic Fashion Biennale is a dynamic platform to promote fashion and design in the Nordic region. It is an arena that brings together designers, artists, academics, business entrepreneurs and specialists in the field of fashion.
Below are two images taken from The Weather Diaries: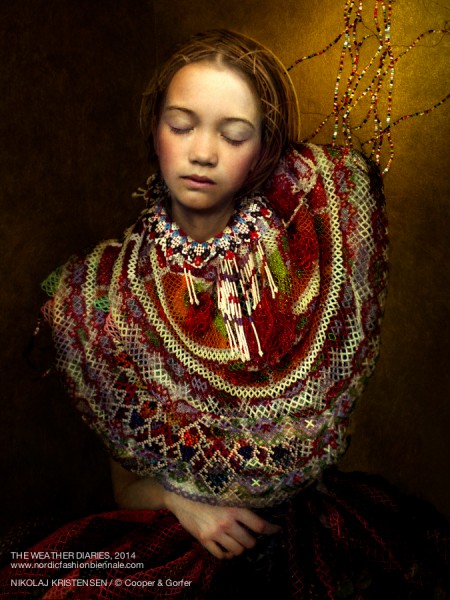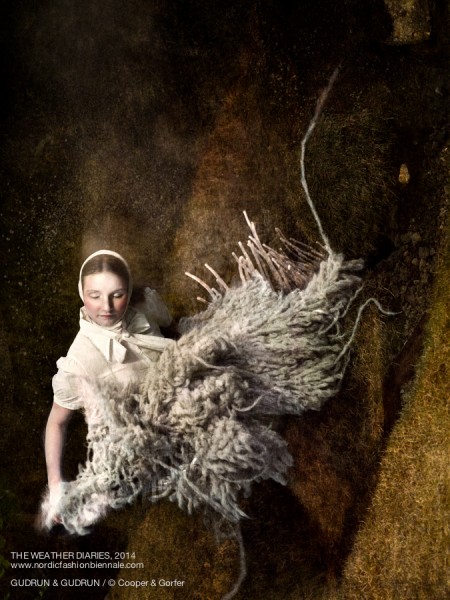 More photos from the upcoming event can be found via the NFB Facebook photo stream here.
Nordic Fashion Biennale 2014 will be taking place between 22nd March – 22nd June at the Museum Angewandte Kunst, Frankfurt, Germany.
To view the programme for the NFB SUMMIT 2014, click here.