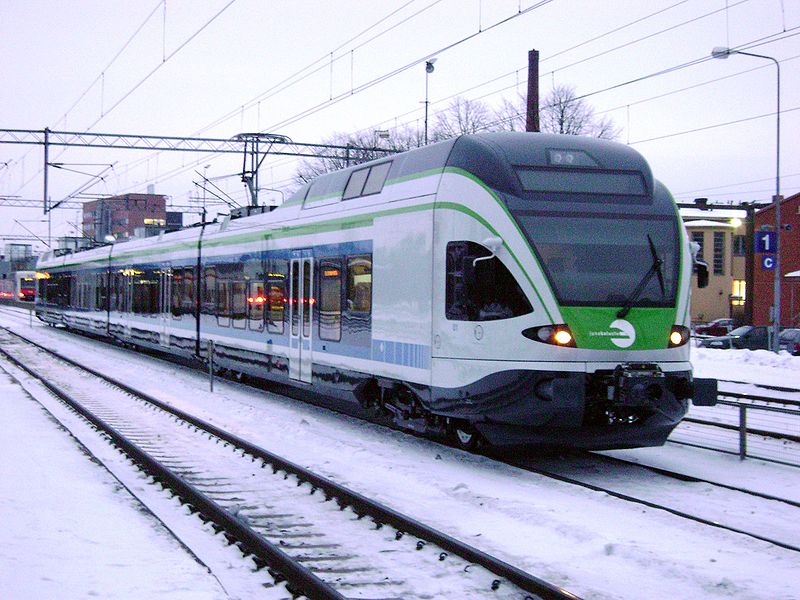 Train passengers on Finland are about to be offered sushi and karaoke in the redesigned restaurant carriage on long-distance services, in an initiative the Finnish state railway VR calls the Duetto.
The train company has ordered 26 of the new carriages, which are being made by Kainuu-based firm Transtech and costing in the region of 68m euros. Most of the cars will be completed and delivered this year, replacing about two-thirds of VR's current restaurant carriages.
The double decker carriage has a restaurant/bar on the lower deck, and compartments and meeting rooms where passenger groups can order from a waiter on the upper deck. The lower car also has a compartment for travellers to enjoy a spot of karaoke.
The managing director of railway catering company Avecra, Tiina Nieminen, said the new technology means new and improved dishes will be offered.
She explained that the new oven prepares food five times faster than the old one. She added that traditional favourites such as meatballs will still be offered, but that hopefully the new oven will ensure a better culinary experience. Among the new offers on the menu will be speciality coffees and sushi.
The redesigned carriages will first be featured on InterCity 2 trains between the capital Helsinki and Oulu.