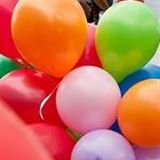 The Cities for Youth conference, to be held in Reykjavik, Iceland, is set to discuss methods for the prevention of substance abuse. The conference was organised following the announcement that the usage of substances amongst adolescents in Iceland was recorded as the lowest in Europe during 2013.
Cities for Youth will be taking place over two days, 19th – 20th March 2014, at the Hilton Reykjavik Nordica in Reykjavik, Iceland. During the conference, the City of Reykjavik, policy makers, researchers, and practitioners will be demonstrating how substance use prevention has been addressed in Reykjavík for the past 15 years via the 'Icelandic Model'.
The 'Icelandic Model' is a theoretically-grounded, evidence-based approach to community adolescent substance use prevention that has grown out of a collaboration between policy makers, behavioural scientists, field-based practitioners, and community residents in Iceland. The intervention focuses on reducing known risk factors for substance use, while strengthening a broad range of parental, school, and community protective factors.
Since 2006, the methodology from the Icelandic model has been introduced in several cities in Europe through "Youth in Europe – A Drug Prevention Programme".
Cities for Youth is set to include keynote lectures and practical "hands on" information directly from those who have contributed to and lead the prevention work in Reykjavík.
To find out more regarding Cities for Youth, visit www.citiesforyouth.is, and follow the conference via Facebook here.