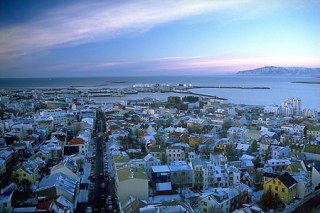 As tourism continues to be a driving force behind Iceland's ongoing economic recovery, the country is now seeking to boost annual visitor numbers further by attracting corporate travellers.
Thorsteinn Orn Gudmundsson, managing director of convention bureau Meet in Reykjavik, told CNN that the island nation's unique location between Europe and North America and the city's infrastructure make the location perfect for conducting business. Moreover, he said that business travellers could provide the local travel industry with a much-needed boost.
He explained, "The tourism numbers fluctuate a lot, depending on the season, whereas corporate travel is distributed more evenly throughout the year."
Reykjavik's Harpa, an elaborate convention centre and concert venue opened in the capital last year, is a major focal point of Meet in Reykjavik's promotional efforts. The facility features state-of-the-art sound systems, exquisite architecture and interior design reminiscent of the natural landscape so-called land of fire and ice.
Meanwhile, the country's leading airline Icelandair continues to expand, having added several new non-stop flights in the last year, particularly to and from the western side of the Atlantic. Harpa's conference director Karitas Kjartansdottir was quick to point this out: "We have great connections from the States to Iceland, and that puts us in a strong market position."
Meanwhile, tourism is booming in Iceland like never before. The industry has doubled in size since 2000, and the trend shows no sign of slowing; recent figures showed a year-on-year rise of 16 percent in foreign visitors.