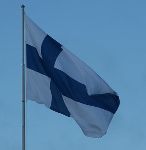 Three westerners, including a Finnish couple, have been kidnapped by tribesmen in the Yemeni capital of Sanaa.
According to reports, the trio was abducted by a group of armed men in the capital on Friday 21st December and are being held captive in the tribal town of Khawlan, located about 20kms to the east of Sanaa.
One unnamed official from the interior ministry said, "We have information that a tribal group is holding the three western nationals and they are asking for ransom," Reuters reports.
However, the country's foreign ministry has not yet confirmed the report.
The two Finns are thought to have travelled to Yemen to study Arabic. The Austrian national, who was with them at the time of the abduction, is thought to be a friend.
According to an Al Jazeera report, kidnappings, a sporadic occurrence in the Arabic country, are usually carried out by tribal groups seeking resolution in local disputes. However, Al Qaeda and related factions have also been known to capture foreigners in Yemen.
Hakim Al-Masmari, a journalist from local English-language newspaper the Yemen Post, told reporters from Finland's YLE news agency that tribal groups are generally willing to work with the Yemeni government in hostage situations and that the government is keen to see the trio returned safely.