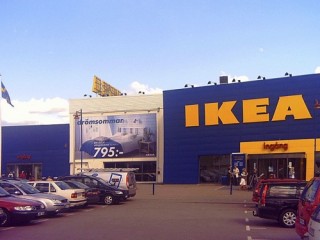 Swedish furniture retailer Ikea took another step forward this week amid efforts to expand into India.
A major Indian government official said on Wednesday 26th December that approval for the brand to enter the Indian market is now likely.
The comments came via Anand Sharma, the country's trade minister, who said, "The government has taken a favourable and sensitive view in response to Ikea's approach to us," the Wall Street Journal reports.
Sharma also indicated that officials were showing signs that the government would concede by allowing the EUR 1.5 billion proposal without requiring the company to change its traditional business model.
Last month, Ikea's initial green light from India came alongside a number of conditions sought by the Foreign Investment Promotion Board. Among the regulations, the board said that the company would not be able to sell food and a number of second-hand items, such as electronics, textiles, furniture and toys.
But Mr Sharma told the media on Wednesday, "We see no reason why their global model, once we have allowed 100 percent [foreign direct investment] in single-brand retail, has to be changed in any manner."
However, the proposal must still gain approval from the Foreign Investment Promotion Board; the issue is set to undergo follow-up reviews, beginning on Monday 31st December.