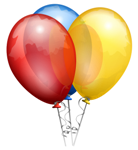 A government-backed security agency in Sweden has been spared a fine after being called out for spending millions of kroner on lavish events for employees.
Officials from Säpo, the Swedish Security Agency, came under fire earlier in the year after reports revealed that its employees had been treated to a James Bond-themed luxury gala dinner. The event was said to cost Swedish taxpayers
Säpo came under heavy criticism from Swedish ministers, but the agency's top official Anders Thornberg said the party was designed to reward employees following an exceptionally stressful period.some SEK 400,000 (EUR 46,000) for decorations alone, and a total of SEK 5.3 million (EUR 616,000). The event featured numerous performers, casino games and a five-star meal, according to reports.
This weekend the country's Competition Authority has opted not to launch an inquiry into the matter, meaning that Säpo will avoid any fines.
Competition Authority officials said that they were not notified of the incident until after the standard grace period for filing a complaint had expired.