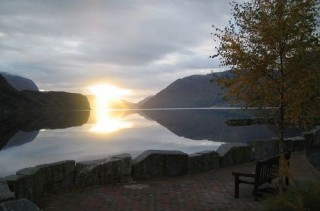 Norwegian authorities have reported a major surge in the number of search and rescue efforts in the Scandinavian country.
Officials from the Norwegian Red Cross said that around 1,000 people have required rescue over each of the past several years, nearly double the figure seen in previous years.
Experts say that although outdoor activities and mountaineering have long been part of Norwegian society, many enthusiasts are pushing their own limits and often do not fully understand the risks.
Lars Atle Skorpen said on behalf of the Red Cross, "Unfortunately, there are some who overestimate their abilities and attempt something they don't master," the NRK news agency reports.
He added, "Unfortunately, almost all of the operations we are called out on could have been prevented. They could have been avoided if people had reconsidered things."
Similarly, Jon Halvorsen from the Norwegian Peoples' Aid told the media, "If you're going to move boundaries, then it's best to do it together with someone who has more knowledge about this than you," the Foreigner.no reports.