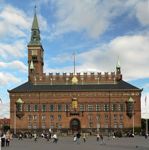 The Danish government has announced a new scheme that will see overdose kits distributed to drug users in the capital. Officials in Copenhagen said on Friday that the government would dedicate some DKK 6 million (EUR 806,000) for the effort, which will see central government work alongside leftist group Enhedslisten to save the lives of the city's opiate addicts.
The programme will reportedly launch in 2013 following a successful trial scheme which was recently conducted by the City Council. Reports said that the kit will be given to hardcore users and that each kit will contain the special revival equipment of more than one dose of Naloxon, a counteractive drug used in cases of opiate overdose.
Regarding the trial programme, Health minister Astrid Krag told the Copenhagen Post, "Our experience is that it really made a difference and that's why we've decided to act on it now. We've already established an injection room and I expect that this will also have an effect."
Denmark continues to see some of Europe's highest rates of drug-related deaths and the figure has risen in recent years. In 2010, Denmark reported 273 overdose fatalities while in 2002, the figure was 252, according to a report by the Copenhagen Post.