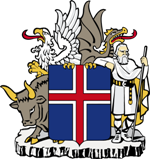 Reports suggested this week that the unemployment rate in Iceland remained stable throughout August. Figures released by the Directorate of Labour in Reykjavik last Friday revealed that the unemployment rate in the North Atlantic nation climbed slightly between July and August, inching from 4.7 percent to 4.8 percent over the period. The figure marks the same rate seen in June, bu is well under the 6.7 per cent rate seen during August of 2011.
Officials said that minor fluctuations over the past few months are likely a result of seasonal changes in the workforce. Despite the slight climb, the number of people in Iceland without jobs has decreased from 8,372 in June to 8,200 in August.
The news comes amid Iceland's ongoing recovery from the country's banking collapse in 2008. Last month saw International Monetary Fund chief Christine Lagarde refer to Iceland's rebound as "impressive", in spite of ongoing turmoil in the eurozone.