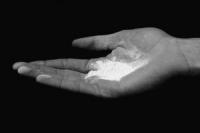 Police in Norway and Sweden worked together to bust a major international smuggling ring that they had been tracking since the summer of 2007. Codenamed "Happy Fish," the sting operation netted the Nordic police 30 drug smugglers and three quarters of a tonne of narcotics within the two countries.
Speaking to the news agency TT, Reidar Brussgaard of Norway's criminal investigation department explained: "We noticed that several people had bought quantities of hash and imported them into the country and we noted that these people had close contacts in Sweden." This initiated a joint effort between police in Norway and Sweden who coordinated their surveillance on suspects.
The first success came in September 2007; when Swedish police intercepted a Norwegian-registered car with carrying 170kg of cannabis. As the investigation grew, authorities in the Netherlands were included in the investigation, since the drugs were coming from Morocco through the Netherlands and on to Norway and Sweden.
Stefan Erlandsson of the Swedish National Investigation Department explained to TT that the international police cooperation was vital in cracking the smuggling network. "We have got the whole chain and have managed to get at the principal figures," Erlandsson said.
The suspects detained include Swedish, Norwegian, Moroccan and Dutch citizens. Around 700kg of cannabis, 50kg of amphetamine, and a sizable amount of cocaine has been confiscated. The police also found some NOK 6 million (USD 862,000) in cash and a large stash of weapons.