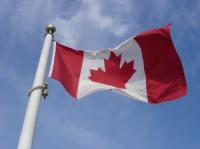 In the second time in as many years, Sweden's junior national ice hockey team has lost the world championship title to Canada. This was Canada's fifth straight world title, and they drubbed Sweden 5-1 in the finals to emphatically claim the gold medal.
Both Sweden and Canada went into the final match undefeated. Canada boasted the strongest attack in the tournament, while Sweden had the tightest defence. But it took Canada just 38 seconds to open the scoring during an early power play at the venue in Ottawa.
The Bloomberg news agency reported that Canada's win was its second consecutive defeat over Sweden in the World Junior Championships. Their run of five titles in a row matches their previous record, when they held the title from 1993 to 1997.
"It's almost a dynasty now," Canada defender Ryan Ellis remarked after the game. "I'm just proud to be a part of it." Sweden's only goal came from Joakim Andersson.
The results of this game may have an impact on who gets picked first in next season's National Hockey League draft. Both Victor Hedman of Sweden and John Tavares of Canada are the two top candidates for first pick, but now perhaps the pendulum has swung towards the Canadian.