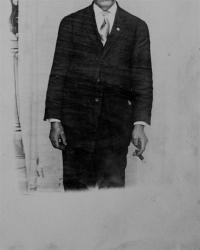 People who have lost their jobs, or fear they might be fired, have shown huge interest in jobs abroad. Foreign companies see opportunities and want to send their emissaries to Iceland to look for staff. When the Directorate of Labour and its European counterpart EURES held their first meeting about jobs in Europe in 2006, only one person turned up. This weekend, a similar meeting is being held for the third time, but this time EURES advisor Valdimar Olafsson says he will be surprised if fewer than 2,000 turn up.
Three thousand Icelanders have enquired about ten jobs in the Norwegian oil industry that the company job.is advertised on its website. Olafsson says that the greatest demand is for qualified people such as engineers, computer scientists and technologists. So far, no one has shown any interest in business administrators or economists. Advisors will come from eight countries to publicise vacant jobs, although the greatest interest is shown by Norwegians as there is a lack of qualified personnel in Norway, not least engineers, computer scientists and technologists. The Dutch have shown interest in tradespeople.
The Directorate of Labour was overflowing yesterday. Unemployment increased by 15% this week and there are now 7,000 people on the unemployment register country-wide. Valdimar Olafsson says that if the interest and demand for jobs overseas is anything to go by, a mass migration from Iceland in the years to come would come as no surprise.