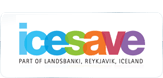 Morgunbladid reported today that the Icelandic government believes that resolving the IceSave dispute is the only way to be granted a loan from the IMF.
EU member states have been exerting pressure on Icelandic authorities to negotiate mutually agreeable terms with the UK and the Netherlands towards IceSave depositors, and all EU countries agreed that Iceland should not be given the IMF loan before the dispute is solved.
The EU representatives also disagree with Iceland's approach that the deposits up to 3.5 million ISK should be secured by the state where the affected bank has its headquarters. Iceland follows the regulations of EEA countries, although it is not a member of the EU itself. The EU reacts by saying that according to the EU stipulations, Iceland should compensate the depositors as their accounts were under Landsbanki, but not the responsibility of foreign daughter companies.
The debt put on Icelandic tax payers' shoulders might amount to 600 billion ISK – about 2 million per head.