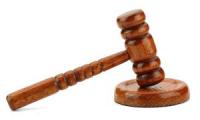 Fearing the future of its unique lifestyle and self-governing autonomy, the 900 or so residents of Christiania have petitioned the Danish high court to regain control over the affairs of their countercultural community. Ever since a group of Danish hippies began squatting in an abandoned military base in the heart of Copenhagen in 1971, the government and the Danish population have been at odds over how to best deal with the situation.
The latest round of conflict began in 2004, when the conservative national government heavily cracked down on the open drug sales that were a staple of life on Christiania's infamous Pusher Street. The government went on to announce future plans to gentrify the district into something more expensive and contemporary.
It was little surprise that the residents of Christiania fought back in defence of their lifestyle. After the famous incident where drug dealers took down their own shops on Pusher Street and moved into cafés and apartments in protest, the community lodged a lawsuit with the Danish government in 2006 claiming the rights to occupy the land even though they don't technically own it.
In the past two years there have been numerous clashes between police and residents, AP reports. A street battle over the demolition of an illegal building in the enclave two weeks ago resulted in 15 arrests and greatly increased tensions.
Thomas Ertman, a spokesman for the residents of Christiania, told the Associated Press: "The plan by the government would destroy Christiania as we know it." A hearing is set for the lawsuit on 21 November before the Eastern High Court.