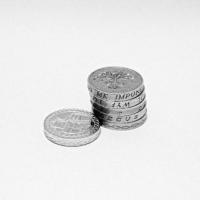 A large number of savings account holders in the UK transferred their funds to Icelandic banks on Monday, reports Mbl.is
Icesave, a savings account offered by Landsbanki, and Kaupthing Edge, a similar high interest product offered by Kaupthing Singer Friedlander, saw a surge in business after UK customers lost faith in their own banks, according to Kaupthing.
"Savers in the UK became somewhat nervous of their banks and moved their money over to us," said Gudni Adalsteinsson, managing director of Kaupthing's Treasury Department.
The share prices of major British banks such as HBOS and Barclays plummeted in value on Monday, following the collapse of Lehman Brothers investment bank in the US.
Kaupthing said that Monday was in fact the fourth best day of business since it launched its Edge savings account in February this year.
The two Icelandic banks have completed this year's refinancing of ISK 820 billion (USD 8.7 billion, EUR 6 billion) worth of loans and next year's is well underway.