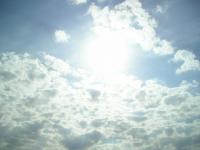 New research from the UK suggests that the British public is lacking life-saving knowledge when it comes to skin cancer and premature ageing.
The results of a research project, commissioned by Tesco and released this week, reveal that as many as one in five Brits are not aware of what UVA and UVB rays are.
According to Cancer Research UK, skin cancer is now the most common form of cancer in Britain with rates continuing to rise. Inadequate sun care is considered the main factor.
Forty per cent of people who were asked to correctly identify what UVA and UVB sun rays were could not do so. Thirteen per cent believed that only UVA rays were harmful.
In fact UVB rays cause immediate sunburn damage whereas UVA rays result in long term damage such as premature ageing. Both forms can cause skin cancer.
Over half of people questioned did not know what the acronym SPF (sun protection factor) stood for. The survey also found that as many as one in six people never buy sun cream, with the highest rate found in Northern Ireland (thirty-seven per cent), followed by the South West (twenty-one per cent).
"It's clear from this research that consumers are still confused, said Tesco spokesperson, Duncan Graham. "UVA and UVB rays both cause damage, even when the sun is not shining, which is why consumers should seek broad spectrum sun protection that offers both UVA defence and SPF protection against UVB rays."