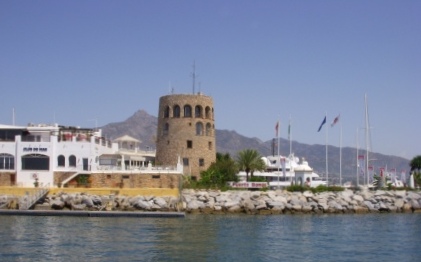 The three ETA bombs which exploded on the Costa Del Sol in southern Spain on 17th August shook a large number of summer holidaymakers including many Icelanders.
Thousands of people were caught in a six-mile-long traffic jam as police closed the access road to the airport to search for a bomb thought to have been planted along a nearby motorway.
Spanish authorities received warnings of three devices planted along the south coast, part of the Basque separatist group's summer bombing campaign. EuroWeekly reports that a man called the Benalmadena fire departmet on Sunday morning and warned that three bombs had been planted throughout the province.
Police have been on alert for attacks in the southern region of Andalucia after they arrested members of an ETA unit last month and found evidence that the group were planning attacks in the region.
A spokesman for EasyJet told The Telegraph; "Everyone's pretty calm at the moment but there's no doubt this is going to cause travel chaos around Europe."
Gudbjorg Magnusdottir, an Icelander on holiday in the area, told IceNews, "We were driving to Malaga from Marbella when we hit heavy traffic on the A7 motorway and the police had closed all routes and were checking the cars. A trip that normally takes around 45 min took over 2 hours. The bombing really shook us up".
Another Icelander, who owns a house in the area, said that the Spanish did not seem to be affected by the bombing and there had been little change in the daily lives of those living on the Costa Del Sol.
ETA often sets off small bombs in Spanish resorts during the busy summer holiday season to target the tourist industry as part of its four-decade fight for an independent Basque state.