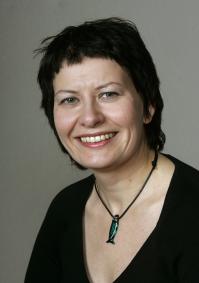 Aftenposten has revealed that Norwegian fisheries minister Helga Pedersen admitted knowing that the Russian submarine wreck Murmansk likely contained radioactive chemicals, despite earlier claims to the contrary. She denies charges that she lied about her knowledge, even when shown a letter she received in 2005 warning her about the dangers.
Pedersen had always maintained her position that she had no knowledge that the Murmansk contained toxic or dangerous substances. In a recent interview, she reiterated her claim and was then shown a letter dated from 2005 in which the mayor of Hasvik said the wreck could contain dangerous chemicals. Pedersen then admitted that she remembered receiving the letter.
Former Labour Party mayor Odd-Egil Simonsen has now accused Pedersen of lying all along about the dangers of the Murmansk. Defending herself, Pedersen said, "in his original letter Simonsen referred to PCBs and toxic flame retarding organic bromines. There have been suspicions about the existence of chemicals like this dating back to 2004, but nothing had been confirmed. Claims that there were radioactive materials on board were, however, entirely new to me."
Since this news first broke, calls for the removal of the wrecked submarine have greatly increased. Pedersen has since met with the present mayor of Hasvik, Eva Husby, also from the Labour Party. She made two demands of Pedersen: that the wreck be closely inspected to determine what substances are still on board, and that the Murmansk wreck be removed from the seabed.