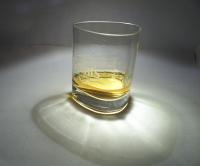 In a surprising, but widely welcomed move, the Swedish government says it may be ready to allow private shops to sell alcohol, the Financial Times reports. The nation has long held a state-controlled monopoly on alcohol sales, known as Systemet (The System).
But high prices and a tightly controlled selection have created a thriving black market for alcohol sales. It is not uncommon to see vans in towns all across Sweden selling cases of beer and spirits to eager patrons in back alleys. The alcohol monopoly, along with its gambling monopoly and state-owned drug company Apoteket helps keep the government in control of key social components in the country.
Brazen free market entrepreneurs have begun to challenge the monopoly, using rulings from the European Court of Justice (ECJ) along with some pointed criticism from the European Commission itself. "It is a matter of principle. Why should the government decide what we have to drink?" says Mark Majzner, managing director of Antipodes Premium Wines, one such entrepreneur who has found a way to legally circumvent 'The System.'
Majzner's company uses an ECJ ruling that allows customers to purchase alcohol online and have it delivered. His company is registered in Malta, stores its alcohol in Germany, and incorporates the Swedish taxes into his costs. It's a clever concept that shows many Swedes feel ready to change some of the socialist systems that have impacted their lives for much of the last 70 years as Sweden transformed from a relatively poor, to a very rich country.