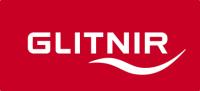 Glitnir Bank today reported that the Icelandic krona (ISK) has appreciated by 9% during the past fortnight, following a slump to an historical low level in mid-June.
The krona is now at a similar level as at the beginning of June. The Nordic bank details reasons for the appreciation of the currency in a market research report, which is posted on its website.
One reason for the strong appreciation is that the interest rate differential is once more at least partly reflected in foreign exchange swap pricing, particularly the short end of the curve. Also, last week saw an unexpected issuance of an ISK eurobond, which increases somewhat the likelihood of further issuance in the autumn when a substantial amount of ISK eurobonds mature.
Furthermore, high yielders around the world have been recovering in recent days following significant depreciation earlier in the year. Lastly, expectations for further rate hikes in the Eurozone have weakened following the President of the European Central Bank's remarks last Thursday, when he implied that the 25 bp hike in the ECB's policy rate did not necessarily mark the start of a new rate hike process in the euro.
Short-term ISK development will to a significant degree be governed by how persistent the recent recovery in the FX swap market will prove. Also, global risk appetite will continue to be a major determinant of the ISK exchange rate in coming weeks.
For more information on the Icelandic economy and for daily market reports, visit www.glitnir.is/English/Markets/Research