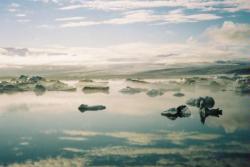 Organising a large group of adults to do anything is a lot like herding cats. Remember that last office outing? Just how long did it take everyone just to get on the coach?
Reykjavik-based group travel company Practical are specialists in organising unusual corporate events in Iceland and have recently reported a surge in interest from foreign companies.
Whether it's taking the whole office on a weeklong adventure tour, making the Board of Directors snowmobile over a glacier, or sending potential clients screaming down a raging river, Iceland offers it all and Practical will find a way to do it.
Iceland is becoming an increasingly important group travel destination as the country's unspoilt nature proves an invaluable asset for companies wanting to train and motivate their staff in an unforgettable environment. Similarly, product launches and conferences are increasingly popular for businesses who understand the power of association.
Staff at Practical say its services are "untraditional and custom made". The family-run company organises every element of a corporate trip – and always in close consultation with the clients. Every trip is therefore created to run without a hitch and be as stimulating as possible.
Group travel in Iceland from Practical comprises everything from transport, accommodation and food, to events, activities and experienced guides. Customers use Practical's services for any number of reasons, but corporate clients most often book group travel events for annual celebrations, incentive trips and team building events.
Visit the Practical website for more information on group travel in Iceland.