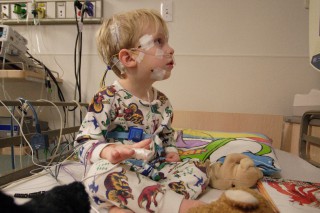 Sleeping disorders resulting in heavy daytime fatigue have almost doubled among young Finns over the past two decades, according to researchers, who claim that energy drinks and personal electronic devices are key factors behind the trend.
Roughly 20 per cent of girls and 10 per cent of boys of middle school age have said they suffer from chronic daytime fatigue. And the trend is on an upward curve and expected to peak before the end of the decade, according to the World Health Organization's (WHO) Health Behaviour in School-aged Children and the Nordic country's National Institute for Health and Welfare (THL) research carried out at the University of Jyvaskyla.
Earlier studies have claimed that lifestyle factors like using electronic devices such as computers, video game devices, electronic tablets and smartphones have all contributed towards the problem. THL researcher Erkki Kronholm explained that every school child in the country has a smartphone nowadays so, given that there are no more children that need one, the problem has most likely hit a ceiling.
Meanwhile the consumption of energy drinks and alcohol have also been listed as a reason for the trend. Kronholm noted that young people in the country were drinking less alcohol than before, but that there was every reason to be concerned about the "undeniable impact" of energy drinks, adding that it was time to study the effect they have on teenagers.
If people do not get enough sleep, certain problems can result such as developing diabetes, becoming overweight and, later in life, suffering from cardiovascular disease. Kronholm added that there was also a higher risk if depression while, of course, school children's academic performance suffers.