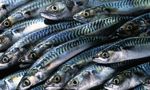 The Shetland Fishermen's Association (SFA) wants the EU to Norway to cancel the increased mackerel quota it awarded the Faroe Islands in the wake of a trawler from the island nation being detained off the Scottish archipelago for an alleged breach in fishing regulations.
The fishing protection vessel Hirta escorted the super trawler Christian l Grotinum to Lerwick on Sunday afternoon, confirmed Marine Scotland, and it is currently docked at Dales Voe.
Simon Collins, the executive officer at SFA, said the controversial increase in mackerel quota the EU awarded the Faroese in March after a four-year-long dispute was "deeply offensive" to Shetland fishermen. He claimed the agreement was based on the wrongful assumption that waters around the Faroese were teeming with mackerel.
But since the start of this year's mackerel season, the Faroese fleet has been catching the majority of its mackerel in the seas around Shetland before returning home. Collins noted that in the last two months, many Faroese vessels have come extremely close to Shetland's shores to catch their mackerel, proving that the deal was agreed on a "false premise".
In March, the EU and Norway awarded the Faroese pelagic industry a 12.6 per cent share of the mackerel quota in the north east Atlantic – 156,000 tonnes, of which 46,850 tonnes can be caught in Scottish seas.
However, Collins said it was now time to tear up the deal and discuss a new one based on "proper foundations". He added that given how much mackerel was around Shetland's shores, it was they who should have been awarded an increased quota.