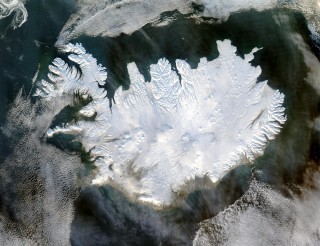 A team of adventurers are aiming to raise more than £50,000 for a local hospice by trekking through Iceland.
The 15-strong group will tackle the North Atlantic island's glaciers, lagoons, forests and lava craters in freezing conditions as they bid to raise month for the Weldmar Hospice. They will fly to Reykjavik on Saturday before starting their five-day trek through some of Europe's most beautiful landscapes.
One of the trekkers, 43-year-old Nicky Butland, said he had never done anything like this before and really liked the idea of the challenge. He revealed that they had done a lot of fundraising work and training in the build up to the trek and now they were all very excited to get started.
Mr. Butland went on to say that there were many nationwide charity events going on but not as many fundraisers for local charities. He pointed out that the hospice needed around £10 a minute just to run, so he hopes his team can make a difference by raising a lot of money and helping provide services to people who need it.
Fellow trekker Clare Ash, also 43, revealed that her cousin passed away in April, which was why she decided to do the hike. She added that he cousin had always wanted to visit Iceland so the challenge was very meaningful to her.