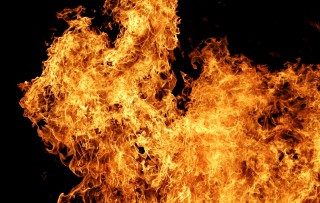 Norwegians are asking in bigger numbers than ever before to be cremated instead of buried, revealed a recent study.
Norstad, which conducted the research for funeral company Jolstad, found that 10 per cent of Norwegians now request that their ashes are spread following their passing – two per cent higher than when the last such survey was conducted in 2012.
More than half who asked for a cremation also wished that their remains were scattered in the country's scenic mountains, while the majority of the rest wanted them spread at sea. The study from two years ago discovered similar results but that more people wanted their remains to be scattered at sea than in the countryside.
In total, 41 per cent of those questioned wanted to be cremated, up from 39 per cent last time the survey was conducted. Meanwhile, there was a drop of five per cent – from 36 per cent to 31 per cent – in the number of people who wanted a casket burial after they passed.
In 2013, 0.9 per cent of those who died in Norway (354 people) had their ashes scattered, revealed the Norwegian Association of Churchyard Culture – 0.3 per cent increase from 2012.
Anyone who wants their remains scattered in the countryside has to apply for a legal permit prior to their death. The next of kin can also apply for the right on behalf of the deceased, but he or she must have proof that it was what the deceased wanted.