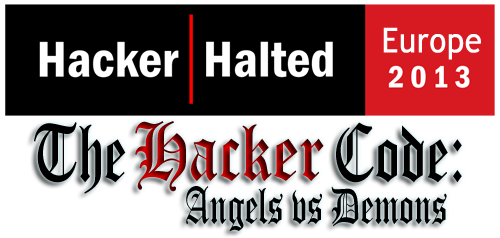 It has been announced that Kevin Cardwell, a leading freelance consultant, will be discussing the process and methodology of computer forensics at the world's foremost hacker prevention and computer security event, Hacker Halted Europe, to be held in Reykjavík, Iceland.
Kevin Cardwell is set to hold a session on the process and methodology of computer forensics, whereby guests will learn how to conduct "live" forensics, and analyse memory as required to find suspect malware. Additionally, the session will be highlighting a range of intelligent attacks, and how to analyse the information from these attacks at the packet and/or memory level. The identification of malware, and the techniques that an attacker uses to hide information will also be covered.
His years of experience have led him to conduct over 100 security assessments across the globe, where his expertise has found various ways for his clients to mitigate or limit the impact of security weaknesses.
This year's Hacker Halted event will be the first to be held in Europe, and will be taking place at HARPA in Iceland's capital Reykjavík on 7th and 8th October 2013. Hacker Halted is the perfect platform for information security professionals to enhance knowledge and exchange views, as well as network with other security professionals.
Furthermore, Hacker Halted Europe will be curating some of the most sought after technical training and certification classes, which will be run by top training companies and led by well-respected instructors.
The series, named Hacker Halted Academy, will feature an array of courses recognised by the International Council of E-Commerce Consultants (EC-Council), including Certified Ethical Hacker, Computer Hacking Forensic Investigator, Certified Security Analyst, Advanced Penetration Testing, Advanced Mobile Hacking & Forensics, Advanced Network Defence, Hacking Secure Encryption and Countermeasures, Securing Windows Infrastructure, and CISSP®.
For more information about Hacker Halted Europe, visit http://proconf-iceland.com/HackerHalted/.