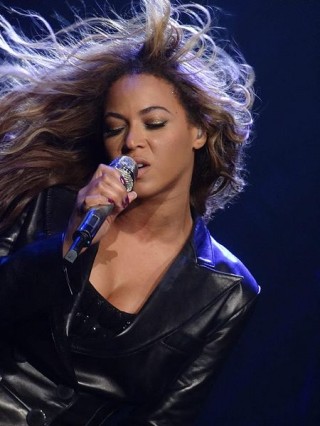 Entertainment news columns were full of gossip on Tuesday morning after a fan at a concert in Copenhagen couldn't resist grabbing Beyonce's butt during a concert.
Beyonce, who is touring Europe with her Mrs Carter World Tour, was in the middle of singing her hit song Irreplaceable when she reached down to touch hands with front-row fans only to have one of them slap her behind.
Captured on video and placed on youtube, the incident has gone viral.
The Grammy Award winning artist was none too pleased, abruptly stopping and telling the audience member she'd have him removed by security, but she soonwent back to her singing and shrugged it off. The slapper couldn't resist one of the most expensive bums in the business, outfitted as it was in a sparkling jumpsuit.
Married to another star of the microphone, Jay Z, she is rumoured to be pregnant with the couple's second child, from a marriage sometimes described as rocky.
The tour has been a lengthy one, with Beyonce suffering bouts of depression.