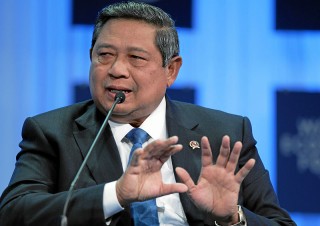 President Susilo Bambang Yudhoyono of Indonesia arrived at Arlanda Airport Monday night for a whistle-stop visit of Sweden that ended 36 hours later.
Leader of the world's largest Muslim population, Yudhoyono arrived in the country for a pre-scheduled meeting during a tense and timely crisis in which riots had entered their sixth straight day over alleged ill-treatment of Muslim minorities.
His private jet was escorted into Swedish airspace by a Swedish air force jet and when it touched down he was met by Swedish Minister for International Development Cooperation Gunilla Carlsson, Swedish Ambassador to Indonesia Ewa Polano and Indonesian Ambassador to Sweden Made Sastrawan.
The official state visit included an audience with King Carl XVI Gustaf, along with bilateral talks with Prime Minister Fredrik Reinfeldt and Speaker of the Parliament Per Westerberg.
They discussed economic, environmental, educational, health, infrastructure, research and technological topics where mutual co-operation could take place, and also signed memorandums of understanding on scientific, technology and innovation, and health issues.