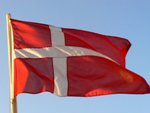 A reform process of the European Police Agency might have the unintended effect of losing Denmark as a participating member. 
According to the Copenhagen Post, efforts by European Commission (EC) to reform Europol into a better agency to collect, analyse and share information among member states for cross-border co-operation and investigations has reached a hitch with regards to Denmark.
The reform comes under the jurisdiction of Justice and Home Affairs (JHA) but Denmark chose an 'opt-out' approach to this during a 1993 referendum regarding staying within the EU.
This means that Denmark will not take part in the adoption of this reform regulation. If it is adopted they might have pull out.
However, the government has vowed to hold a new referendum on these opt-outs since they are increasingly harming the country's interests in the EU. It's a move that even the opposition agree on.
"We are going to start to notice the consequence of our opt-out on legal affairs," Lykke Friis, spokesperson for Venstre, told Politiken newspaper. "In practice, it would mean that Denmark would no longer be a member of Europol and therefore not able to participate in the fight against cross-border crime such as child porn, narcotics and cybercrime."
An alternative suggestion is an 'opt in' similar to models used in the United Kingdom and Ireland.