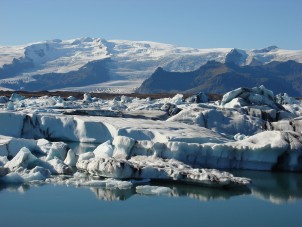 Bustravel is offering the lowest prices online for its tours in Iceland, including a special offer for its Glacial Lagoon tour, which features some of the country's best-loved sights.
As part of Bustravel's Glacial Lagoon tour special offer, travellers will have the opportunity to experience the natural geothermal spa Blue Lagoon; the popular Golden Circle tourist route; visit the Vatnajökull glacial lagoon; and explore the south coast village of Vík.
The Blue Lagoon, located on the Reykjanes peninsula, is one of Iceland's most visited attractions. The natural spa averages temperatures between 37 and 39 °C (98–102 °F), and is renowned for its relaxing and rejuvenating qualities.
During the Golden Circle tourist route, visitors will get the chance to walk around the world-famous Geysir geothermal area – a geothermal field where hot springs are in abundance and geysers explode. Additionally, tour participants will get to see the magnificent Gullfoss waterfall and then continue on to the rift valley of Þingvellir National Park, where the first Icelandic parliament, Althing, was established.
Vatnajökull is largest and most voluminous Icelandic glacier, and one of the largest in area in Europe. The glacier is surrounded by the breathtaking Jökulsárlón glacial lagoon, which offers some of the most incredible sights in Iceland. Furthermore, on the way to Vatnajökull, travellers will stop by Vík, a small village home to black sand beaches on the south coast of Iceland.
Online prices for the Glacial Lagoon tour special offer have been noted as being the lowest in total. Adult tickets cost 30,900ISK; child tickets (14-15 years) 15,450ISK; child tickets (7-13 years) 12,360ISK; and children under 6 years travel for free – prices include return airport transfer from Keflavík International Airport.
The offer is valid between 1st April and 15th November 2013.
For more information regarding Bustravel's Glacial Lagoon tour special offer, visit http://www.bustravel.is/en/bus-tours/special-offer-glacier-lagoon.