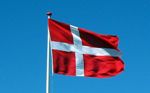 Copenhagen has unveiled a scheme that could see major investments into Denmark's rail network. Dubbed Togfonden (The Train Fund), lawmakers said that the move will vastly improve rail connections throughout Denmark and will be funded by new levies charged on oil firms that are not part of the Dansk Undergrundsconsortium (DUC) oil group.
Denmark's Prime Minister Helle Thorning-Schmidt revealed details of the initiative in a press conference on Friday (1 March): "The plan will make Denmark greener, better connect the country and provide better infrastructure. The DKK 27.5 billion will be obtained from the oil industry, which has long enjoyed advantageous terms when drilling for oil. All of Denmark should benefit from the oil industry in the North Sea," The Copenhagen Post reports.
According to energy minister Martin Lidegaard, local energy giant DONG is to be a primary contributor to the fund, providing some 25 per cent of all contributions from the industry.
The scheme must now gain approval from Danish Parliament, although experts say the programme already appears to be popular among MPs.
A spokesman said on behalf of the leftist Enhedslisten party, "We naturally believe that it is a good idea to tax the oil business harder and using the money for the collective traffic is something we can be part of. We are ready to commence negotiations," the Berlingske newspaper reports.