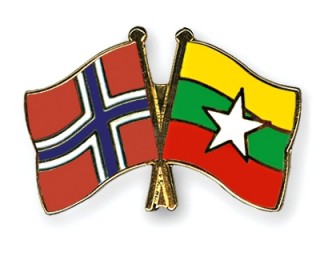 Oslo has written off Myanmar's debt in a landmark agreement worth nearly NOK 3.2 billion (EUR 431 million), according to reports. Norwegian officials said that the deal had been officially put into motion and marks a "historic" milestone for the two countries. The news comes a week after Oslo revealed its intentions at the Paris Club following a negotiating session that lasted more than 19 hours, the Financial Times reported.
According to Norwegian minister Heikki Holmås, the deal was successful, despite the talks nearly meeting a "dramatic" collapse.
He told FT reporters, "The role played by Norway was decisive. Our contribution with complete debt cancellation saved the talks. It was an important moment for Myanmar's inhabitants."
Meanwhile, Zaw Oo, one of Myanmar's top advisors, who was sent to Paris for the negotiations, said "Japan and Norway's moves were vital in helping the Paris Club reach a relatively quick agreement, but the international financial institutions were crucial in convincing creditors that our reforms are genuine and are proceeding."
The move comes only about a year after sanctions were lifted on the Southeast Asian country, which continues to emerge into the international spotlight following decades of isolation under a notorious military regime.