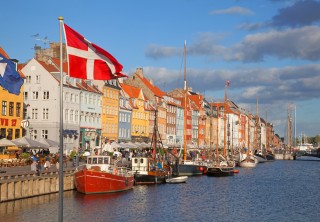 Denmark has announced an unprecedented project that will see researchers map the genetic makeup of the country's prehistoric peoples. The 'Genomic History of Denmark' project will be conducted by scientists from Centre for GeoGenetics at the University of Copenhagen's Natural History Museum. The team will analyse the bones of peoples that lived in the Scandinavian country up to 7,000 years ago.
Experts say the effort – which will come at an estimated cost of DKK 80 million (EUR 10.72 million) – is the first of its kind.
The hope is that the results will help Danes to better understand their genetic background and the diseases and conditions that they have been prone to over thousands of years.
Researcher Eske Willerslev said on behalf of Centre for GeoGenetics, "When we have analysed all the material, new and old, we will, among other things, be able to pinpoint when various diseases arrived in Denmark. And we can see if large epidemics, like the plague, helped catalyse a unique and genetically orientated 'extra resistance' against, for example, the HIV virus, that we see today in many northern Europeans," the Politiken news agency reports.
Remains to be used in the study will be provided by the National Museum, officials from which are currently amid talks with the University of Copenhagen, according to a Copenhagen Post report issued last Tuesday.