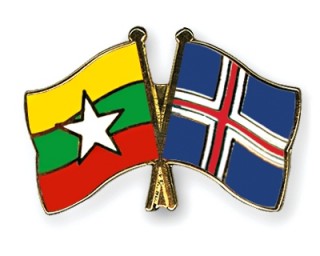 The governments of Myanmar and Iceland have agreed to establish diplomatic relations.
According to a report issued by state news agency The New Light of Myanmar on Wednesday 26th December, representatives from the two nations signed an initial agreement at the UN headquarters in New York City on 19th December.
The news comes amid a time of major changes in the Southeast Asian country; Myanmar has rapidly expanded global diplomatic ties in recent months. In 2012, Naypyitaw established new relations with Luxembourg, Estonia, Latvia, Bhutan and Malawi. The country now has official relations with 110 nations and 28 embassies.
The New Light of Myanmar report said, "The Republic of the Union of Myanmar and the Republic of Iceland, guided by the willingness to promote the friendly relations and mutually beneficial cooperation on the basis of the principles of the Charter of the United Nations and the norms of International Law, agreed to establish diplomatic relations at Ambassadorial level with effect from 19th December 2012."