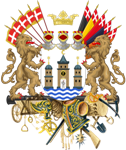 Residents in the Danish capital feel the city has a safe nightlife scene, despite recent upsets in the capital. The news comes via a recent survey commissioned by Copenhagen City Council, which revealed that nearly 90 percent of those living in the capital feel that local nightlife is relatively safe, despite recent reports of violent crime and murders.
Speaking on behalf of the Copenhagen Safety Commission, spokesperson Lea Bryld told the media, "We are very happy that people feel safe in Copenhagen, but we can't let this news cause us to relax. We must continue to focus on safety in the city," the Copenhagen Post reports.
However, she went on to note that the survey was completed prior to the 18 November murder of a law student from the University of Copenhagen: "The survey began before the murder of Jonas Thomsen Sekyere and, even though we can see that safety is high, this type of tragedy can lead to people feeling unsafe. We see the increase as an expression that people want us to continue our focus on safety."
The report was carried out by research firm Userneeds. Officials interviewed more than 600 Copenhagen residents, aged between 18 and 40, who had been out to local clubs or bars on at least two occasions in the past 12 months. The survey is carried out once a year, and is fully representative of the Copenhagen's diversity in terms of age, sex and ethnicity, according to Userneeds officials.