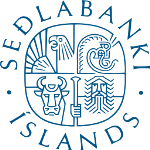 Officials from Iceland's central bank have said that interest rates could rise further to compensate for increased wage settlements. The comments via Sedlabanki governor Mar Gudmundsson, who said that although the bank could raise rates again, they were likely to remain steady in the short term.
The news comes less than a month after Sedlabanki raised the country's primary rate by 0.25 percent to six percent. Officials said the move was initiated in order to compensate for inflation as a result of a 10 percent slide of the Icelandic krona against the euro.
Gudmundsson told the media, "When we say that we are done with interest rate rises, then we are looking at the baseline forecast," Reuters reports.
He added, "But there is a proviso there. We said it's contingent on revision of the wage contracts being consistent with inflation going down to target. If it does not happen, we might not be done. We are forecasting inflation to come down, but it depends what the explanation is. If there is revision of wage contracts and wages increase much more than is consistent with our inflation target, then we might consider rate hikes."