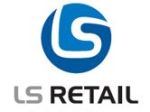 Leading supplier of retail software solutions and services for Microsoft Dynamics, LS Retail, with its European Partners, will present LS Retail NAV 6.3 at EuroCis 2012, the largest exhibition for retailers in Europe.
Magnus Norddahl, CEO of LS Retail, explained, "It is very exciting for both LS Retail and our partners to introduce the latest version of the LS Retail NAV 6.3. We have listened carefully to our customers, evaluated their needs and wants, and worked hard towards fulfilling their requirements. The result is a great product with new features in order to help our customers excel in their businesses."
Sales Commission – Transaction and Sales Goals
Allocation Plan – Top Down and Bottom Up
Loss Prevention
Offline Call Center
Membership Management including Loyalty and Staff, Schemes within Clubs, Discount Traceability
Offer and Coupon Improvements
Transaction service supported through Web Services
Data Director 3 support with monitor
In addition to the introduction of LS Retail NAV 6.3, the company will present its products and service portfolio including LS Retail .NET as a full Microsoft .NET retail solution and various add-on solutions for Microsoft Dynamics AX for Retail.
LS Retail invites all visitors at EuroCis 2012 to join LS Retail at Stand F32, Hall 9 and explore solutions that include LS Retail NAV 6.3 with many exciting new features.
EuroCIS will be held in Düsseldorf, Germany from February 28th to March 1st 2012.
For further information, contact info@LSRetail.com.