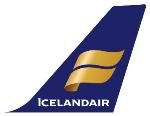 Icelandair, Iceland's flagship airline, recently announced that it will begin nonstop flights to Iceland from Glasgow and Manchester on 20th September 2011 as part of its new flight service.
The Iceland airline current operates four weekly triangle flights, however, these flights will be separated, leaving two nonstop flights per week from Manchester and three nonstop flights per week from Glasgow.
The 2011 Icelandair schedule features new gateways from the U.S., more destinations in Europe and the largest flight schedule in its seventy-four year history.
Furthermore, Icelandair offers connecting flights to over twenty destinations in Scandinavia, Continental Europe and the U.S. including Boston, New York-JFK, Seattle, and seasonal service from Washington, D.C., Minneapolis – St. Paul, Orlando Sanford, Halifax and Toronto.
In addition to Manchester and Glasgow, Icelandair also operates a daily service from London Heathrow to Iceland.
Additional information regarding Icelandair's 2011 flight schedule and flights to Iceland from Glasgow and Manchester can be found at www.icelandair.co.uk.