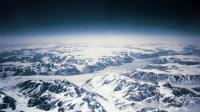 To mark the beginning of its Self Rule in June, Greenland will host a major trade expo in the capital, Nuuk. Sermitsiaq reports that the trade fair will be called the 'Greenland Expo – Business and Investment Potentials.'
The trade fair will take place on 20 June, the day before Greenland is set to celebrate its long-awaited Self Rule on its National Day of 21 June. On this day the nation will change from its present Home Rule arrangement with Denmark to a more autonomous Self Rule.
"The expo will show off Greenland's potential in an international perspective, and we have invited a large number of foreign guests ranging from diplomats and heads of state to members of the Danish parliament, public officials and the press, as well as the royal family," stated the official invitation that was sent out by Finance and Foreign Minister Per Berthelsen and Commerce Minister Silverth K Heilmann.
The expo is proof that Greenland will be wasting no time establishing itself as a nation capable of conducting private business while running an efficient government. The ministers also wrote in their invitation: "The responsibility for economic development will more than ever be one shouldered jointly by the public and private sectors".