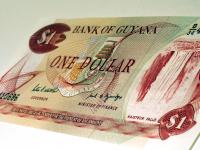 The tiny South American nation of Guyana has received a big boost from Norway as the two countries have agreed to work together to reduce their impact on climate change. A partnership agreement was signed in Oslo between Norway's Prime Minister and Guyana's President to reduce greenhouse gas emissions that are created by deforestation in Guyana.
The announcement was made at the culmination of talks between Guyana's President Bharrat Jagdeo and Norwegian Prime Minister Jens Stoltenberg over forest issues and climate change, reports the Norway Post. Their mutual goal is to put measures into place to stop forest degradation in Guyana as part of a post-2012 climate change agreement.
For impoverished Guyana, this kind of financial and logistical support is a boon. President Jagdeo stated: "The developing and the developed countries must work together to address global warming. I commend the government of Norway for showing leadership through its climate and forest initiative."
Prime Minister Stoltenberg shares President Jagdeo's enthusiasm for the initiative, telling reporters he was impressed with Jagdeo's long-term vision and devotion to preserving Guyana's tropical forests. "He is a frontrunner among developing countries and plays an important role in the ongoing UNFCCC negotiations," Stoltenberg commented at the meeting.