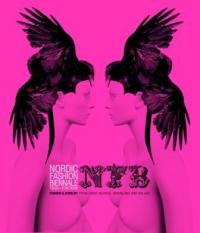 The Nordic House in Iceland is hosting the first Nordic Fashion Biennale from 19th March to 5th April. Launching the event in Reykjavik is no coincidence since the focus this year will be on fashion and jewellery from the West-Nordic countries: Faroe Islands, Greenland and Iceland.
The main event will be "In Front of Creativity" – design exhibition portraying the cream of West-Nordic fashion selected by the curator Matthias Wagner K., whose selection demonstrates the influence of nature on West-Nordic designers. This includes the choice of materials, colours and form.
The Icelandic Design Days are one of the highlights at the Nordic Fashion Biennale, when the Nordic House will be filled with Icelandic fashion design, showrooms and parties.
In Front of Creativity, Nordic Fashion Biennale is a forum for professionals. It is a cultural festival for city-dwellers and visitors, the place for inspiration and critical thinking.
For more information about the Nordic Fashion Biennale can be found at their website www.nordicfashionbiennale.com .