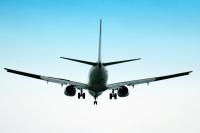 In a show of optimism for the future recovery of the air travel industry, Sweden is building the country's first 'airport city' at Stockholm's Arlanda Airport. The state-of-the-art facility will be centred around the airport's air traffic tower and include a hotel with 650 rooms, a congress centre that can hold 1,500 people, 100,000 square metres of office space and a housing expo.
As Stockholm-Arlanda Airport continues its steady increase in size, capacity and passenger numbers, it has taken inspiration from other airport cities around the world such as Hong Kong, Dallas and Amsterdam to create Stockholm Airport City.
Yahoo! News reports that the budget for this project stands at EUR 1.46 billion, and will hopefully be completed in 10-15 years. The hotel, which will be operated by First Hotels, is expected to be open for guests in 2011. The entire project is environmentally conscious, striving to integrate existing roadways, supply systems and public transport as much as possible into the new airport city.
Lars Rekke, director general of the LFV Group, one of the project's main investors commented "it is natural to continue to create opportunities for travellers, companies and visitors, connected to the airport. Stockholm Airport City will become an important part of the dynamic centre that stretches out from Stockholm-Arlanda Airport."