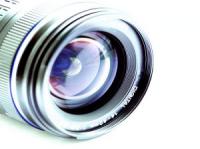 The international journalists' body, Reporters Sans Frontieres has published its annual report on global press freedom, The Guardian reports.
Iceland, Luxembourg and Norway jointly top the list of 173 countries, which takes into account different factors including freedom of speech, treatment of journalists and media ownership.
The UK was ranked 23rd, alongside Hungary and Namibia. Eritrea came bottom, with China six places above and Russia in 141st.
RSS reported a continuing erosion of press freedom in many of the world's most advanced democracies; but laid particular emphasis on the treatment of journalists in closed countries and dictatorships.
France was ranked 35th on the index, down from 31st last year; Italy was 44th, down from 35th; Japan climbed to 29th from 37th last year; and the US was up to joint 36th, from 48th in 2007.