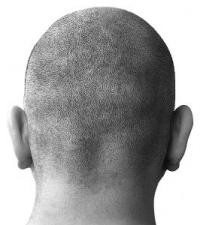 According to a new study reported by The Local newspaper, Swedish women are increasingly turning to crime. While men have only committed 26 percent more crimes since the study was last conducted in 1995, women are committing 86 percent more crime.
The statistics come from the Swedish National Council for Crime Prevention, which found that women were responsible for 10 percent of all violent crimes and threats in 2007. Men are still guilty of about 80 percent of all crimes in Sweden, but the stats show that women are increasingly breaking the law.
The total number of criminal cases against women in Sweden has risen from 2,500 in 1995 to 4,700 in 2007. Speaking to Sveriges Radio, the Councilmember Solveig Hollari said "we're seeing that an ever increasing number of [criminal] suspects are women. It's rising in most types of crime and perhaps is most noticeable in specific forms of threats or violent crime."
Areas in which women are also excelling at a faster rate than men include fraud and traffic violations. The Council suggests that the statistical increase concerning women may be due to wider recognition that women are capable of violent action, as well as a general increase in the reporting of crimes.