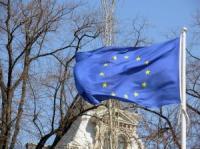 The EU parliament had just passed a proposal containing a number of measures designed to increase competition within the European Union's telecoms sector, but then dropped the whole package after receiving vocal opposition from all sides of the Swedish political spectrum concerning a section about Internet file sharing. It's a victory for advocates of a free and open Internet, as well as sustained protection for the privacy of Internet users in the EU.
Although many of the reforms proposed in the legislation would have been beneficial to consumers, it also would have forced Internet service providers to filter content and banned anyone suspected of sharing files online. Moderate Party EU parliamentarian Christofer Fjellner told the TT news agency "what's important about this decision is that now it's clear that you can't force [Internet service] providers to ban people from the internet without a legal process."
Fjellner is one of Sweden's most outspoken opponents of this particular facet of the larger reform package, which the EU parliament passed last Wednesday. The issue of online software, movie and music piracy through file sharing is still a hot topic in Sweden, but politicians from all sides of the spectrum agree that a legal process must be in place before bans and filters can be implemented.
The EU telecoms reform package wants to establish a European telecoms agency, increase competition between services and make it easier to keep your phone number when you change telecoms providers. The bill is back in parliament, where it will likely be amended for a new vote later this autumn.