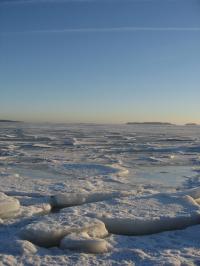 Next November, the Danish capital Copenhagen will host 15,000 NGO members, business leaders and diplomats for the annual UN COP15 Climate Conference. Keeping with the theme and priority of the conference, the Danish government will fund the meeting with carbon-neutral flights, effectively making it an emissions-free event – although scientists still argue the efficacy of carbon offsetting as a tool against climate change.
Denmark's Climate and Energy Minister, Connie Hedegaard, announced that 10 million kroner was being set aside by the government to offset the conference's carbon footprint. This money would be taken from the overall budget for all official state flights through 2011, when new EU rules take effect regulating greenhouse gas emissions within the airline industry.
Hedegaard said Denmark will invest in sustainable energy projects in developing countries and Eastern Europe to offset its emissions. The Danes are following Norway's lead, which has already declared its goal of achieving carbon neutrality by 2050.
Carbon neutrality is fast becoming a major issue in conscientious government planning. As part of her platform when running for MP last year, Hedegaard stated her desire to have Denmark running purely on sustainable power by 2075. Iceland ambitiously plans to be carbon neutral within 25 years; Norway's Prime Minister Jens Stoltenberg wants his country carbon neutral by 2050, while Costa Rica has a very ambitious agenda to reach carbon neutrality by 2021 through a massive tree planting project.